Jääkiekko on mun laji. Siis niinku katsomon puolelta. En oo koskaan oikeen jaksanu kattoa jalkapalloa. Jalkapallo on hidasta ja tylsää ja ne tekee vähän maaleja ja pelaajat on ihan nössöjä.
Mutta tänään mä kävin ensimmäistä kertaa elämässäni ihan kunnon jalkapallo-ottelussa. Ja täytyy myöntää. Se on itseasiassa erittäin hyvä peli livenä.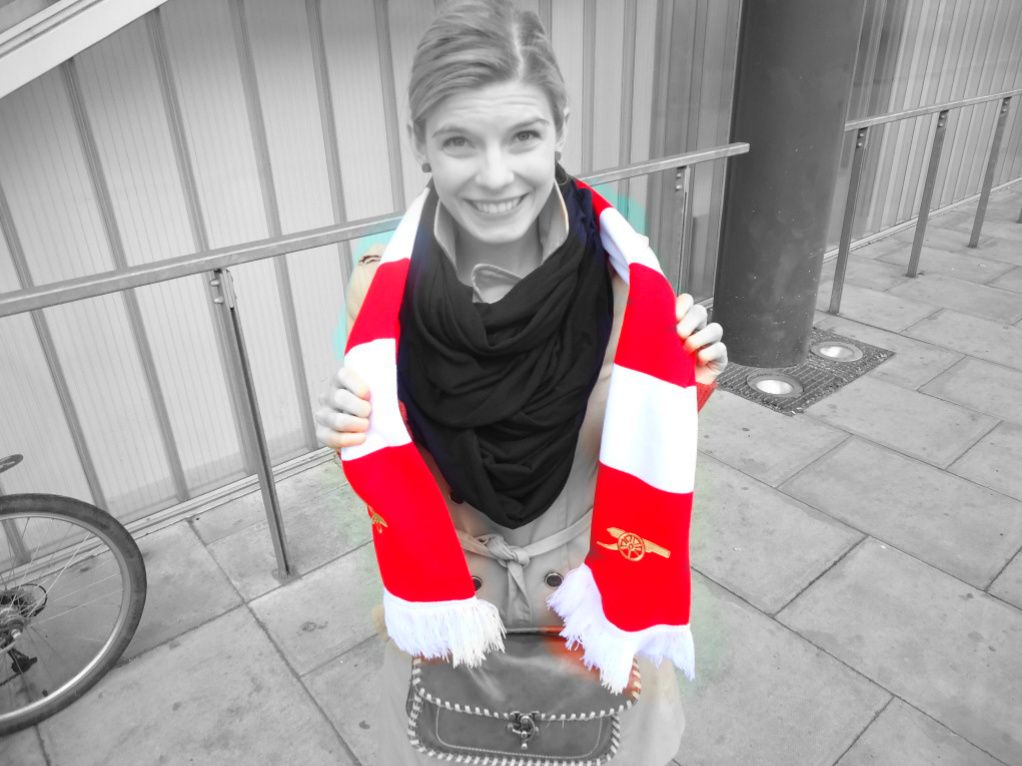 En uskaltanu vielä liittyä huutoihin mukaan, mutta fanihuivin ostin!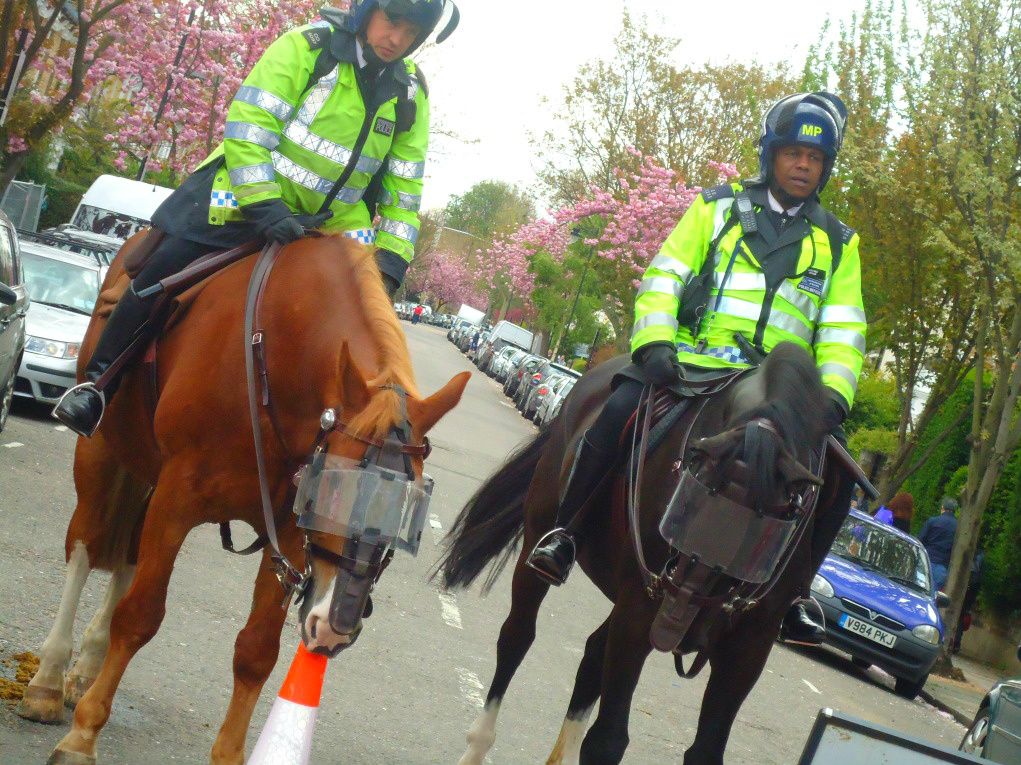 Peli oli Arsenal ja Chelsea ja fanit vaikutti suht herrasmiehiltä joten ei tarvinnu pelätä joutuvansa jonku fanimellakan jalkoihin. Toi toinen poliisiheppakin vaikutti aika tylsistyneeltä ku ei ollu actionia joten se alko syömään tötsää.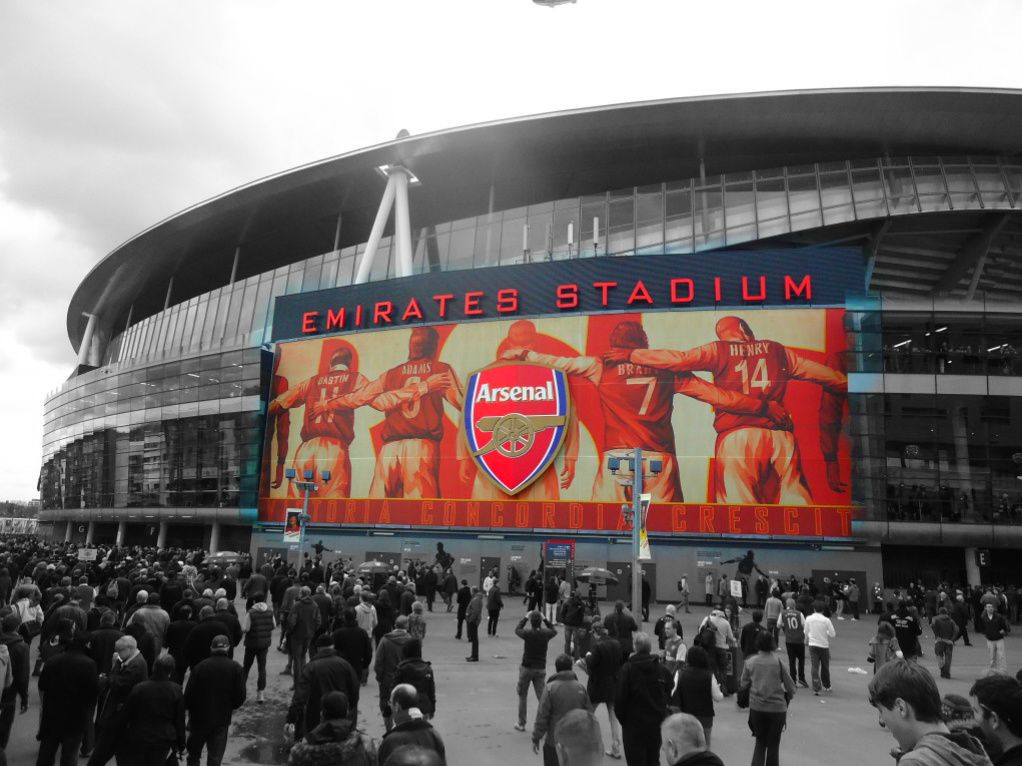 Näitä pelejä käy kattomassa niin suuri määrä ihmisiä että niihin ei voi olla törmäämättä vaikka lähestyis areenaa mistä tahansa Lontoon suunnasta. Meidän metromatkalla oli jo syvästä etelästä lähtien joka toisella punasta päällä.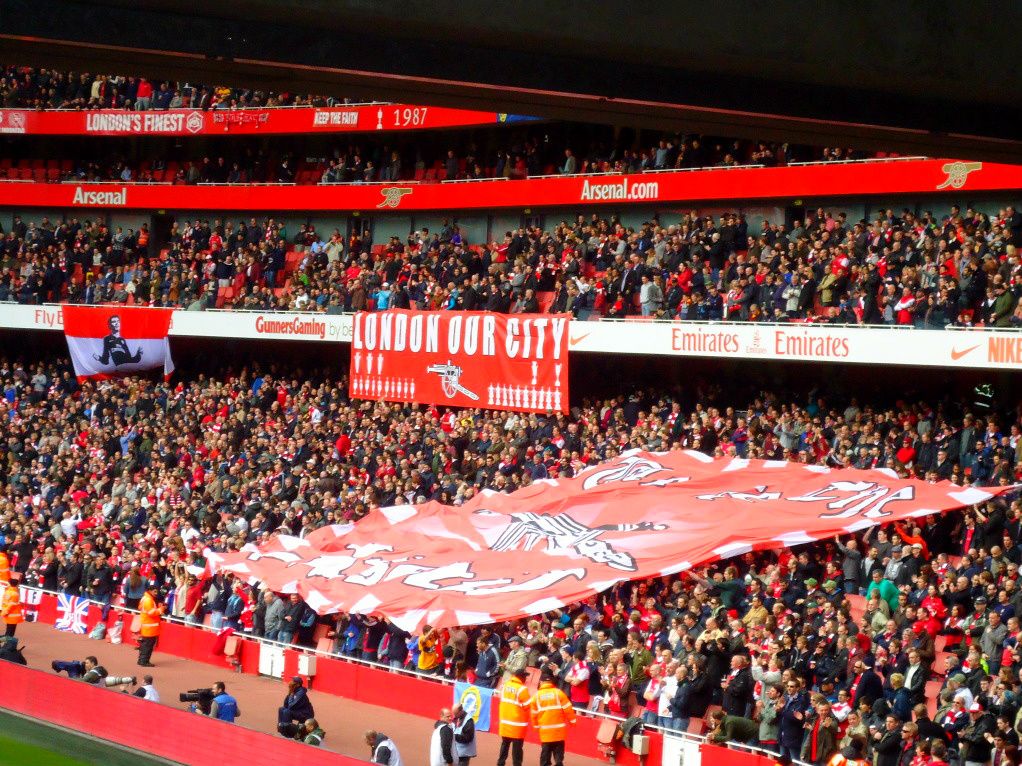 London our city
Ja sit vähän itkettiin ja huoltaja kävi pyyhkimässä nenää. Lopputulos oli muuten 0-0 mikä oli vähän tylsää, mut onneks oli sentään muutamia mielenkiintosia tilanteita. Ja opin että Chelsean (noi sinipaitaset) numero 26 on tosi tylsä tyyppi. Sille buuataan aina ku se koskee palloon. Mut se on kai oikeesti aika rasisti ja pokas myös oman joukkuetoverinsa vaimon. Ei kiva. Ihan ok että buuataan.
Ja sit luonnollisesti Arsenal metroasemalta kotiin! Oli aika kiva kiva kokemus kokonaisuudessaan. Voisin käydä useamminkin jos tästä huvista ei tarvis maksaa joka kerta 40 puntaa.
Went to see a football match for the first time in my life. I'm an ice hockey person so I had some prejudices. But this was actually a lot of fun. Could do it again! And now I even have the scarf!