Käytiin keskiviikkona Ascotissa.

Oltiin hommattu liput sinne "fiinimmälle" alueelle ja postissa tulikin etukäteen tarkat ohjeet pukukoodiin liittyen. Mun kämppis kommentoi kotoa lähtiessä aika tiukasti mun converseja, mut mukavuus ennen kaikkea. Ja oli mulla korkkarit mukana junassa vaihdettavaks!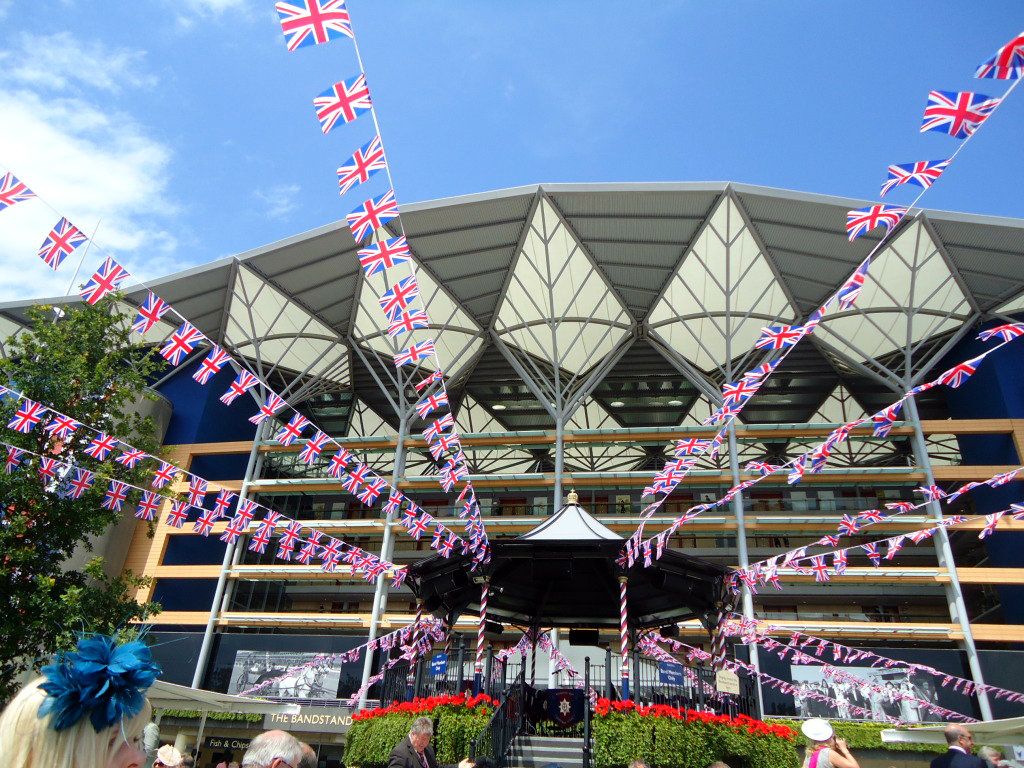 Junamatkalla huomattiin että osa porukasta korkkaili jo skumppapulloja. Meillä oli vaan vettä ja myslipatukoita. Paikan päälle saavuttua korjattiin tilanne nopeasti!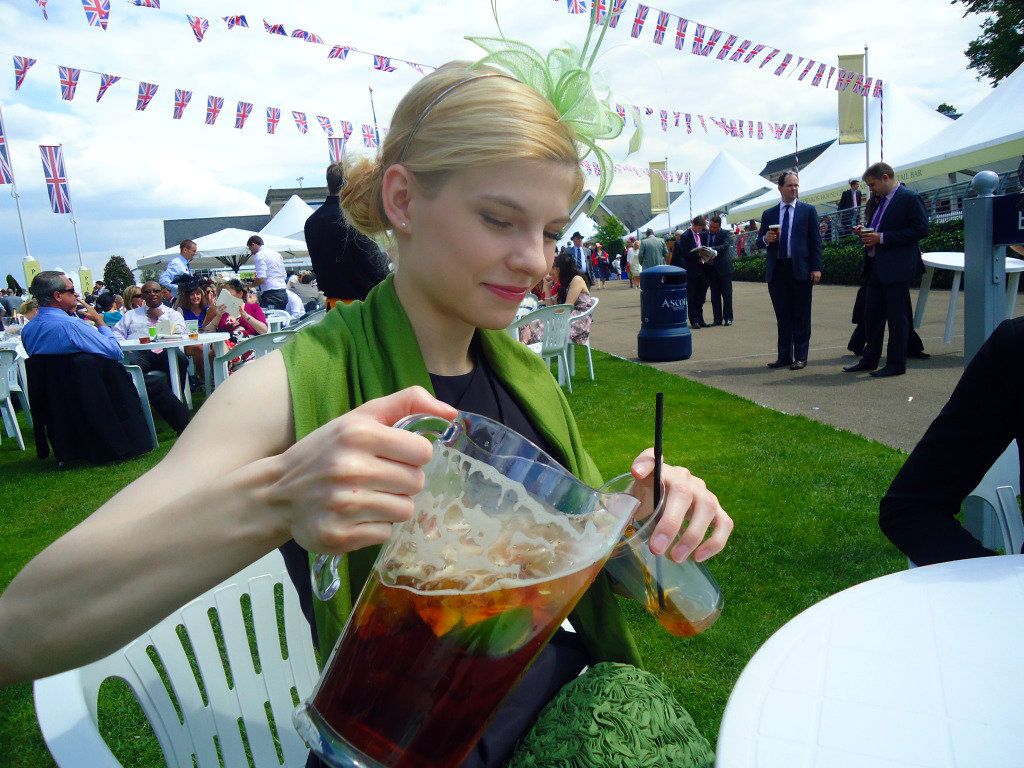 Lyötiin yhdessä vetoa isolla panoksella ja valittiiin hevonen luonnollisesti nimen perusteella.

Poikaystävän australialainen äiti halus että lyön vetoa australialaisen hevosen puolesta (siellä oli yks) ja tein työtä käskettyä mutta herra Dysphonia oli pirun laiska ja sinne meni taas nekin rahat...
Koska Boomerang Bob ja se australialainen ei ollutkaan niin hyviä vetoja niin lyötiin vähän lisää vetoa.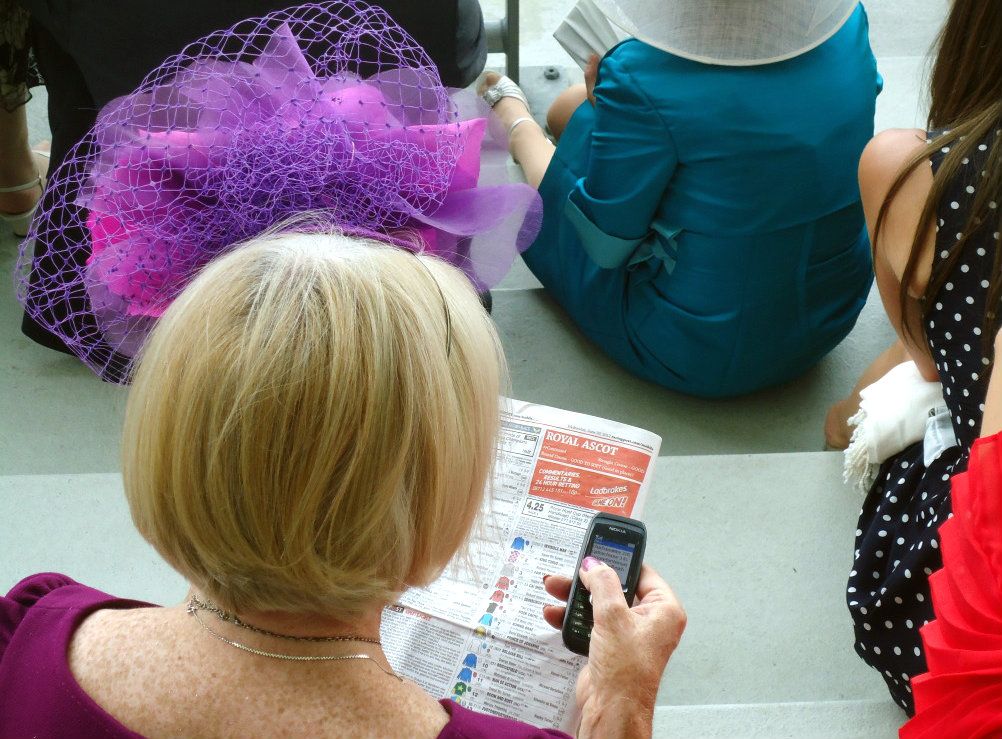 Tää nainen näytti tietävän mitä se tekee, olis ehkä pitäny tsiigailla vähän tarkemmin ja ottaa oppia.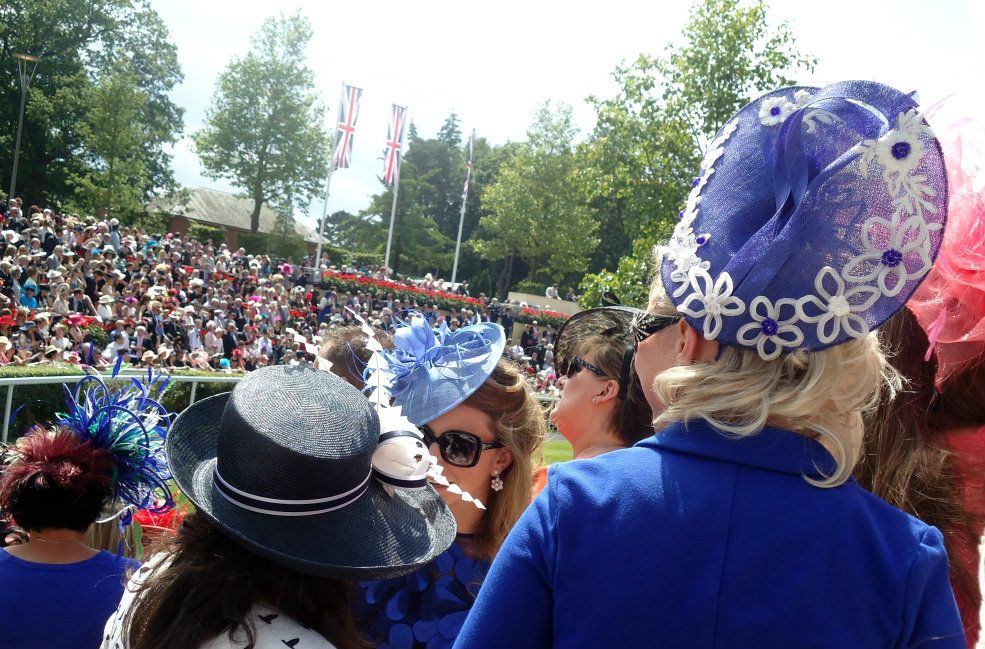 Ascottiin myydään lippuja kolmelle eri alueelle - Royal Enclosure, Grandstand Enclosure ja Silver Ring. Me oltiin Grandstand alueella jonne on tarkka pukukoodi ja liput reilu 40 puntaa. Tosin me hommattiin ne jonkun alekupongin avulla kolmella kympillä. Mun mielestä se oli silti ihan hiton paljon rahaa ottaen huomioon että sen lisäks piti hankkii päähine, oma eväskori ei ollu sallittu ja vedonlyöntiin kulu ne loputkin pennit mitä oli jäljellä. Silver Ring on kohtuuhintainen, siellä ei oo pukukoodia ja sinne saa ottaa omat eväät, mikä on aika jees. Ja sit se kuninkaallinen alue on varmaan jollekin aatelisväelle. Nettisivuilla löytyy esimerkiksi ohjeistus kuinka saapua paikalle helikopterilla...
Lippujen mukana tuli sellanen ohjevihkonen ja siellä neuvottiin esim. seuraavanlaisesti:
Ladies within the main Grandstand enclosure are encouraged to dress in a manner that befits a formal occasion and kindly asked to take particular note of the following:
- A hat, headpiece or fascinator should be worn at all times. (Joku italialainen yritti sisään ilman, mutta ei onnistunut. Henkilökunta oli varautunut tähän ja ylimääräsiä "fascinator" -pääkoristeita työnnettiin portilla hatuttomien päähän.)
- Strapless dresses and tops are not permitted.
- Trousers must be full length and worn with a top that adheres to the guidelines above.
- Jackets and pashminas may be worn but dresses and tops underneath should still comply with the Grandstand Admission dress code.
- Midriffs must be covered. (Ei siis liian syväänuurrettuja kaula-aukkoja tai mitään muuta keskivartaloa paljastavaa.)
- Shorts are not permitted.
Englannissa kun ollaan niin en sinänsä yllättynyt että hameen pituudesta ei puhuttu mitään.
Maastouduin aika hyvin maisemaan! Laukku ja pääkoriste TK Maxx, huivi kämppikseltä lainassa, kengät New Look ja mekko (eettisesti valmistettu whatever that means) merkiltään
Cue
(Made in Australia).