Tänään kaikki oli luonnollisesti katsomassa jalkapalloa. Koska mä en oo siitä vieläkään oppinu innostumaan, niin ajattelin hyödyntää tän kätevän rauhallisen hetken himassa disseä kirjotellen. Mutta sitten frendi soittikin että se on vielä huomiseen asti Lontoossa ja nyt pitäis mennä drinkeille. Ja kun se lupas tulla vielä Claphamiin ni mikäs siinä, ei tarvinnu kahdesti käskee. Ja samassa muistin että yks frendi joka oli ennen asunu kaukana lännessä Paimenen Puskassa oli just muuttanu Pimlicoon joten senkin vois saada napattuu samaan settiin.
Päädyttiin sitten lopulta Clapham Commonilla sijaitsevaan 'The Rapscallion' raflaan. Itse olin just vetäny kotona gourmet illallisen icelandin pakastekalaa ja puuroks keittynyttä riisiä joten pitäydyin pelkässä jälkkärissä. Kaverit otti kanaa ja lammasta ja oli kuulemma erittäin hyvää. Ja hyvältä se näyttikin! Siinä katellessa tuli tietty nälkä ja otin sitten vielä jälkkärin jälkkäriks leipää, hummusta ja oliiveja.
Ainii, niil oli muuten Artekin huonekalut.
Mutta takasin ruokaan. Tai siis juomaan. Kestävien huonekalujen lisäksi niillä oli myös ihan loistavat cocktailit.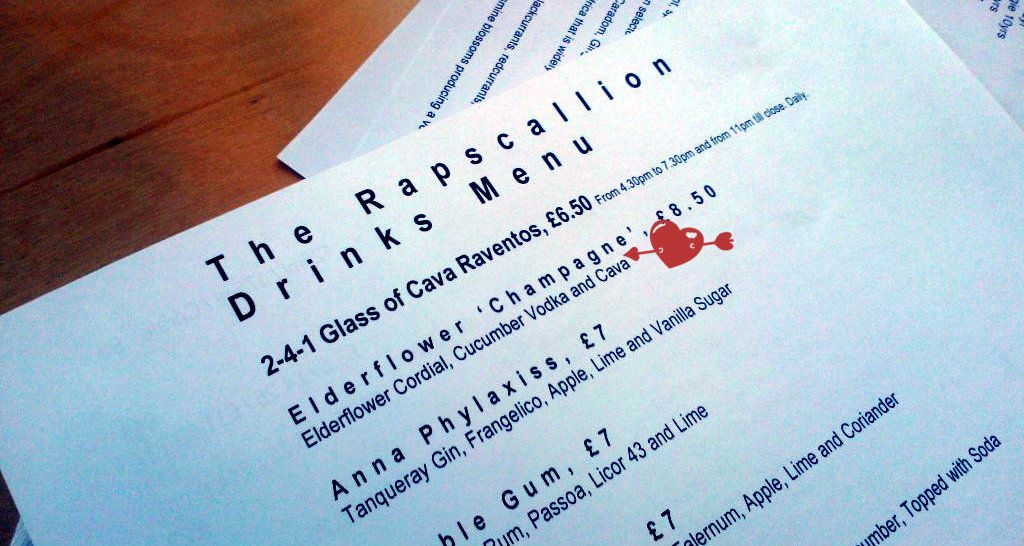 My heart goes to Elderflower champagne, delicious.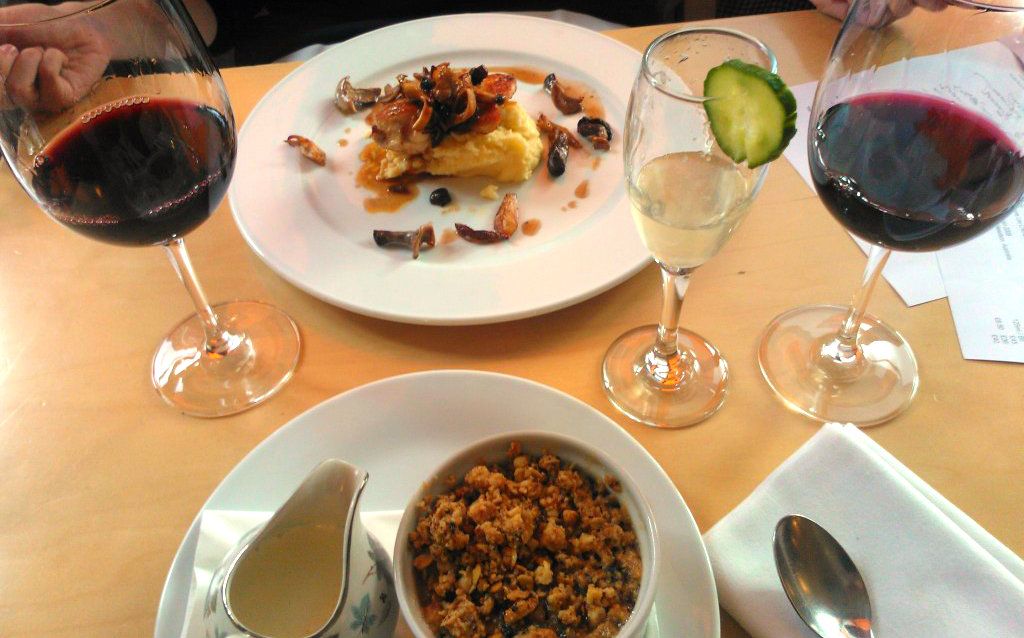 Ainoa negatiivinen palaute tulee siitä että apple crumble tarjoiltiin kerman kanssa. Vaniljakastike toimis paljon paremmin!
Mutta muuten voin kyllä ehdottomasti suositella kyseistä paikkaa! Se nainen joka oli meidän tarjoilija oli myös supermukava. Mun frendi mietti jo sen puhelinnumeronki pyytämistä, sen verran hyvin se hoiti hommansa :D Hinnoiltaan keskiluokkaa, tosin mä oon viime aikoina käyny ulkona vaan kentakin kanapaikassa joten vähän tuntu tuskaselta mut onneks oli messissä perinteisen tyylin kundi ni sai ainaki tyylikkään drinkin ilman et tarvi jäädä tiskaamaan.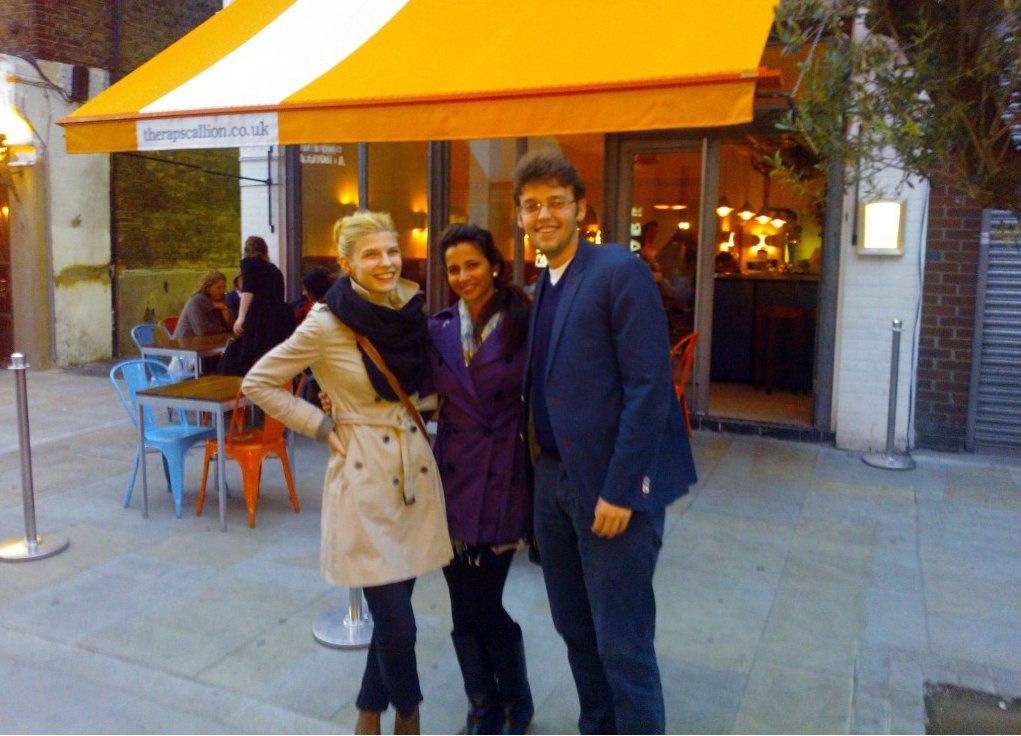 Ja siinä takana näkyy kyseinen rafla. Menkää ihmeessä käymään jos ootte hoodeilla!
In an English nutshell. Go to The Rapscallion, you'll love it!